I like to think of myself as an organic gardener, but you won't find me quoting organic standards or fighting against Monsanto. I am a "common sense gardener" which means I align with most organic practices: composting, integrated pest control methods, and non-GMO crops as a few examples. What I've found during my six years of gardening is that the organic methods are often the simplest and cheapest. However, I am not opposed to the occasional non-organic method to save a crop for the year.
And if there is anything that defines me as a gardener, it is cheap. If I can save money somehow, I'm going to do it. Compost and compost tea are cheap, garden magic. Piles of used wood from the local Habitat for Humanity ReStore is the source for all my raised beds and fencing. Gardening is work, but it is fun work. It is also therapeutic. Out of anything I've done in my life, there is nothing more relaxing than looking over my garden and literally seeing the fruits of my labor. Hopefully, through this blog, I can impart this feeling.
Being a fan of gardening and a member of numerous gardening websites, there are a few things I think will help differentiate this article from the masses.
Pictures
Gardening is visual. There are so many gardening websites that describe things, but rarely do they actually have detailed graphical representations of the text. In gardening, pictures are worth a thousand words.
Format and consistency
There are a lot of great gardeners out there sharing their thoughts. Some of the best are also some of the most inconsistent, going weeks without posts (or new videos). Gardening forums and social sites can be hit or miss with one subject really taking off while other posts go unnoticed.
Planting
Planting vegetable gardens can be a very rewarding endeavor, not to mention that it's good for your body because of all the exercise you will get, and the vegetables that you'll get to eat. These days, it's really ideal if you can plant your own vegetables to make sure that they're pesticide free, but a lot of people feel intimidated by the idea of planting vegetable gardens especially in a city.
Gardeners are becoming more bulb-minded because they realise how easy they are to please and what interest they can bring to the garden. Fritillaries are almost as popular as snowdrops and many of the more usual ones can be bought quite easily. There are others that can be grown from seed as more and more enterprising collectors are bringing back new varieties. The trouble with this is the time it takes I have several friends who have greenhouses filled with pots of fritillary seed and these have to be kept weeded, watered and housed for several years before they flower. When I see all these pots year after year I hope fervently that the flowers will be worth the long wait. And I expect they will, for I have never seen a fritillary that was not attractive or interesting.
Lopper – A must have Tool for every gardener
There are many essential tools that a gardener should buy for maintaining his or her garden. And in my opinion a good lopper for garden is the most essential tool for any gardener. Without a garden lopper it is impossible to maintain a good garden. Everyone wants a beautiful looking lawn and garden, and thus they spend hours on it. Out of the many tasks that one needs to focus on to make their lawn and/or garden looking exquisite, weeding is the worst of all. Not only it takes a lot of time, but if you miss the roots then you will have to deal with new weeds after just a few days. Thus, here comes the importance of good weeding tool. Yes, there are a lot of great weeding tools available today. But, if you want to get the job done quickly and correctly, then it will be best to invest in a good weeding tool which can also act as a root remover.
Loppers come in different range of styles, designs, sizes and cost; what's best for you depends on the type of your garden. It also depend on your budget. If you are short then you need to buy a long handle lopper, so that you can be able to prune branches at higher length. In this article, we will discuss how to choose the right lopper for your garden in UK. Pruning can be heavy, repetitive work so it's important to buy the best loppers of 2017.
Loppers come in a range of styles, sizes, and price points; what's best for you depends on the kind of pruning you'll be doing, your size and strength, and your budget. Use bypass pruners on living stems ½ inch or less in diameter, as when cutting fresh flowers, pruning roses or raspberries, or snipping herbs from the garden. Another aspect of the blade is its quality. Smaller snips and scissors are handy for smaller plants like herbs and lettuce and are perfect for harvesting fruit, vegetables and cut flowers. Pruning can be heavy, repetitive work so it's important to buy the right loppers.
These cuts must be as clean as possible to maintain the plant's health, so keep the blade sharp.
The most preferred blades are those made of high-quality carbon steel that has been hardened to withstand the kind of force that will be exerted.
They can also be used to prune vines and for deadheading flowers.
These are the most commonly-used loppers, consisting of two blades that slide past each other like scissors.
Choose bypass loppers when you want to trim back an overgrown shrub or tree that's healthy.
These blades have a higher probability of lasting long and have a lower likelihood of bending and the need for frequent sharpening.
Keep a pair of snips handy in the house; the Felco 300 is great for trimming back and deadheading houseplants.
They typically provide the cleanest cut on live wood, allowing the plant to heal more quickly. The long handles give you more leverage, so you can cut bigger stems — up to 1 ½ inches — with less effort. This aspect goes a long way in determining the amount of energy you will use. The most popular and generally-used blade is the bypass blade, which functions similarly to a pair of scissors. However, they tend to get jammed when cutting dead, dry branches, which can bend the blade. These are the anvils style and the bypass style. There are three kinds of action employed by most loppers; ratcheting, compound action, and geared. These blades make a slicing cut by having the upper blade slice past the lower, while the lower holds the branch in place.
Like most people I've always used secateurs or hand pruners for most pruning jobs. These terms refer to the cutting blades themselves and how they cut. Steel blades that aren't heat-treated can have advantages as well. Garden loppers can range in length so if you are trying to reach difficult places then you may prefer ones with longer handles, whilst someone with close quarters pruning may be okay with loppers that have shorter handles. If a stem or branch was too thick I used a saw; often a bow saw because that was what came to hand.
Both blade types are made for different types of cutting, so be sure to buy the type that best fits your overall needs. Some are treated with a coating which prevents rusting of the blade or provides a slippery surface that glides the blade through dense wood easily. Weight – Some loppers are heavy and may become difficult to use for a long period of time whilst others are lighter making using them more pleasurable for long periods of time. When I first got a good pair of loppers I realised what I'd been missing. Like most things you buy today, with loppers, you tend to get what you pay for.
Because they're not heat-treated, trying to cut too hard of a branch may bend or break the blade. Cutting size – Most loppers will cut to around the same size diametre of branch but some will cut through slightly bigger branches. This is a wonderfully versatile garden tool with a great variety of uses, depending on which loppers you choose. For the most part, you will find that loppers have steel blades. Compound action loppers have a special lever and pivot-point action which, like the ratcheting varieties, helps to exert extra pressure. Like pocket pruners there are both anvil and bypass models. However, the best loppers have blades that are made from either carbon steel or stainless steel. These are sometimes called lever-action loppers as well. Bypass loppers cut like a pair of scissors. Anvil loppers have a cutting blade which closes onto a fixed, flat blade or anvil.
Some basic gardening tips
There's no getting around it-maintaining a beautiful garden is a lot of hard work. A lot of plants do not tolerate the cold. Do your research. Before your next trip to the local nursery, line the back of your car with a plastic tarp and place a small step ladder on top of the tarp. But you can labour more efficiently-and put less strain on the pursestrings-with these brilliant gardening shortcuts.
Even seeds are not yet ready to grow until they have dried up.
It's very important to figure out where your containers will be placed before you start buying your plants.
The slots between the rungs of the ladder serve as perfect compartments to protect your fragile plants during the drive home.
There's no getting around it-maintaining a beautiful garden is a lot of hard work.
Planting should be started when the environment is warm.
If the spot is in direct sunlight for more than 6 hours, you will want to choose plants that thrive in full sunlight. Prevent plants such as gooseneck loosestrife from taking over your garden by planting them in a plastic container. But you can labour more efficiently-and put less strain on the pursestrings-with these brilliant gardening shortcuts. It may be sunny out, but still the ground is cold so you should really check on the ground temperature first before planting. And if your spot in the shade part of the day, then part-sun loving plants will be the ones you choose.
Use Rain Barrels
Water is the most important thing for every living being including your plants and flowers. Water must be harvested and reused in your garden. There are various methods and tools available to harvest rain water for your garden. The best and the cheapest way to achieve this is by using a good rain barrel.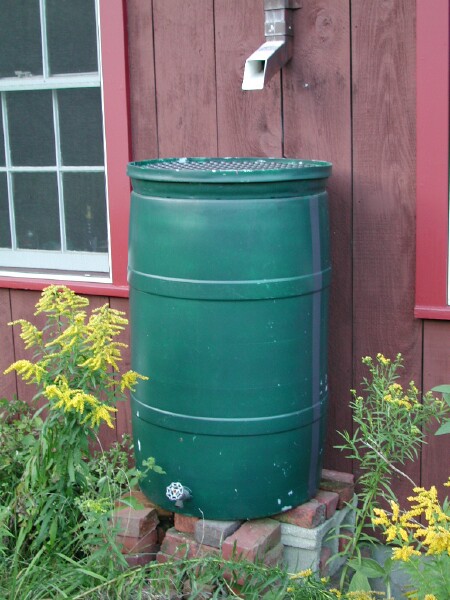 (more…)
Your upper back includes several cervical vertebrae and the thoracic spine, supported and strengthened by muscles, ligaments and tendons. Although an injury to these areas may cause upper back pain, the most common causes are poor posture, repetitive motion injury and deconditioning. Many Americans spend hours each day at a desk or in front of a computer and few workstations are designed to promote good posture. Sitting with the shoulders rounded forward or thrusting the chin forward put stress on the muscles; a muscle that is not used and stretched regularly tends to become shorter, and the shortened muscle causes pain, especially with movement.
Repetitive motion injury, as the name implies, results from making the same motion over and over again. If your phone is on your left and you always reach for it with the same hand, then cradle it on your shoulder while you talk, you may develop pain in the neck, shoulder or upper back. Deconditioning results from lack of use. Muscles flex, straighten and rotate the spine and other joints. A muscle that is flexed most of the time tends to lengthen, while the opposing muscle stretches. This results in muscles that are either too tight or too weak and exacerbates posture problems.
Weak muscles increase the risk of injury and lack of exercise tends to decrease circulation in the muscle, which can lead to sore muscles. Upper back pain often responds to chiropractic treatment, acupressure, massage therapy, resistance training and stretching exercises. Overly tight or weak muscles affect the alignment of the spine because the balance between opposing muscles is disrupted. Eventually the vertebrae can become misaligned, or subluxated. One of the easiest way to get relief from back pain and other muscle pains is to use heating pad. Though there are various types of heating pads available, in my opinion the best heating pad in UK is infrared heating pad. It has various advantages which we will be discussing later in this article.
Upper Back Pain Relief
Heat therapy corrects the alignment problem. A chiropractor may also be able to help loosen tight muscles with a special tool called an activator. Acupressure is direct pressure over acupuncture points in the muscles and over the joints. The practitioner presses hard on these trigger points for up to a minute, and then gradually releases the pressure. The combination of pressure and release causes a temporary increase in circulation in the muscle, as well as breaking to cycle of muscle spasms.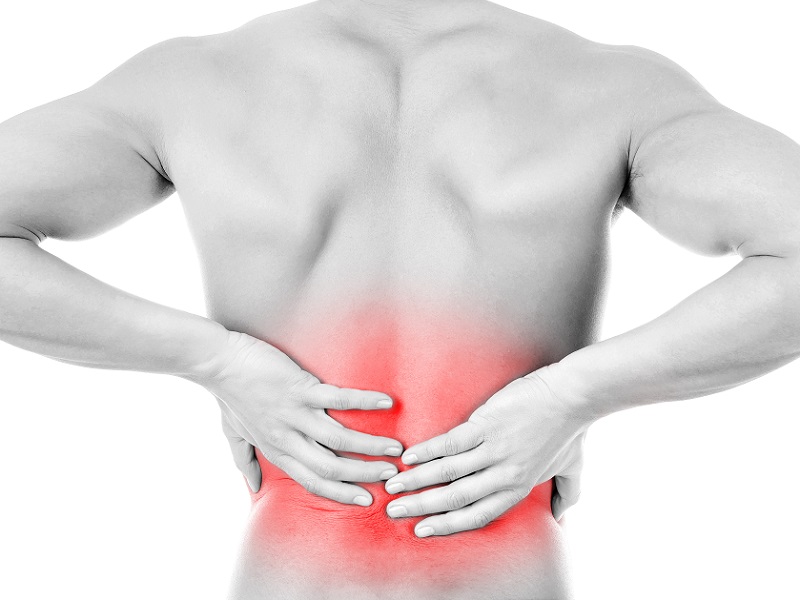 Massage therapy can relax tight, stiff muscles and relieve pain. Resistance training, also called strength training, is used to strengthen weak muscles that may prevent you from improving your posture. Strong muscles, especially in the trunk, support the spine and decrease the tendency to develop back pain. Stretching exercises lengthen muscles that have become shortened and tense. Yoga, Pilates and tai chi are all excellent choices to stretch your upper back muscles.
Some other strategies that can improve upper back pain are good posture and regular breaks. Poor posture creates many of the muscle imbalances described and causes stiff or weak muscles. A physical therapist or fitness coach can help you learn correct posture; as you increase your consciousness of your posture it becomes easier to correct any posture problems you may have. Muscles are healthier with regular movement. Take frequent breaks to stand, walk around and stretch the muscles of the arms, chest and upper back. All of these strategies will help to relieve and prevent upper back pain. Also do not forget to keep your posture right when doing work or sitting on chair for any purpose.
Various benefits of heating pad
While it lasts, the pain from a leg cramp can be excruciating. A hot tub or a bathtub equipped with water jets can closely duplicate the warm-water massage of whirlpool baths used by professionals—for most people, the bathtub works nearly as well. In this post, we will take a closer look at two different heating pads that gives out different kinds of heat. Tendons are bands of fibrous tissue that connect muscles to bones and help muscles initiate and control movement in your joints. Usually it goes away within a few minutes, though bad ones can cause lingering soreness.

Soaking for 15 to 20 minutes in a warm bath allows the weight-bearing muscles to relax.
Also how you can use a heating pad to ease the pain in different body areas, like your back.
Tendinitis usually occurs when repetitive motions, stress or repeat injuries irritate a tendon over time.
Typically, leg cramps affect the muscles in the calf (the large one is called the gastrocnemius) or along the sole of the foot.
A warm shower can also help lessen the stiffness of rheumatoid arthritis.
Heating pads can be essential in healing many different kinds of ailments, ease pain and loosen up the muscles in your back and other body parts. The result is pain and swelling in the tendons around a joint, such as your ankle, elbow or shoulder. The best immediate response is gently stretching the taut muscles. You can upgrade your shower with an adjustable shower-head massager that's inexpensive and easy to install. Heat therapy activates sensation in the skin where it's used, effectively crowding out a portion of signals from stiff and sore muscles of the back.
Your tendons become less flexible with age, so tendinitis is more common as you get older. With the calf muscles, you can do that by grasping your toes and then slowly pulling your foot toward you. Unlike other heating pads which only heat the surface of the skin, an infrared heating pad produces infrared rays which have the ability to penetrate deep into the body. Because of the brain's limited ability to handle incoming sensation, anything you do that raises sensory "noise" to the brain – from pinching yourself to heating sore parts – can be effective at reducing the effects of tender muscles. Leaning forward against a wall while keeping your heels on the ground does the same thing.
Even so, it is worth noting here that these rays are 100% safe as they are not UV-rays which cause skin cancer and sunburn. Another prime function of heat therapy is its dilation of blood vessels in the skin and muscles of the back. The increased blood circulation brings more oxygen rich blood – and faster – while carrying off metabolic waste products away – detoxifying the entire treated area. Improved circulation also enhances the removal of body's metabolic waste products – detoxifying the entire system. This widening of vessels increases the blood flow to the areas where the heat is applied, raising oxygen and nutrient levels and leading to more rapid repair of damaged tissue.
(more…)
Living room sofa is one of the most chosen furniture placed in the living space including in your home. When the time to choose sofa, it may be daunting you since sofas are available in various designs, types and sizes. There are some factors to consider so that you can choose the right sofa for the living room, such as the budget, the space in the living room, the functions, the quality, and also the design. Some tips below may help you selecting the right sofa and place it properly.
Selecting the Right Living Room Sofa
The first thing you should do before purchasing living room sofa is the budget. Plan the sums of money that will be used as the budget to purchase the sofa. It must be suitable with your financial and you should stick on it.
Secondly, stage the living room. It means you should know the size of the living room and measure the size of sofa should be in maximum. This way will prevent you choosing too big or too small sofa for the living space. Consider about the color if you have decided the size of the sofa. Select living room sofa in colors that could bring tones in the room. For example, you can choose sofa in dark colors when the room has been all in pastel colors. The sofa will give tones and make perfect the colors of the living room.
After you have decided the best color, the next thing to consider must be the design of the sofa. You can find various designs of sofa to choose and apply in the living room. The living room sofa could be in loveseat designs, sectional sofa, chesterfield sofa, mid-century modern sofa, English, Lawson style sofa, contemporary mid-century sofa, Bridgewater, cabriole, camel back, sleeper sofa, sofa bed, chaise lounge, and many more.
For the various types of sofa, you should choose the best one to your living room sofa. One type of sofa might not suitable in certain type of living room. The points to consider are whether the sofa is suitable with the interior design of the living room and whether the size is fit to the space. Some sofa designs also come in unusual shapes; you also should consider whether it will be suitable or not with the living room of yours. It is also important to find the modern or classic sofa depending on the living room interior design in general. Last but not least, choose high quality living room sofa that will be longer lasting. You might spend much money to purchase the sofa, but it will be a worth it investment since you could have the furniture much longer, even up to decades.
Placing the Living Room Sofa Properly

Selecting the right living room sofa doesn't enough to create a nice atmosphere in the living space. You also have to place the furniture properly so that the space looks inviting and cozy. The right placing of sofa also could cover the odd look of the room. For example, the placement of sofa in the corner; it can be applied in the L-shaped sofa. The corner placement will make the room looks more spacious and there will more space for open floor. For the single sofa type, you can place it diagonally on the room corner. Put a corner chandelier too so that the corner could become a perfect reading spot.
If the living room has a fireplace, you should place the sofa depending on the room's focal point. Place the living room sofa facing the fireplace if it is a small single sofa. Meanwhile, put the sofas face to face if you have two sofas in the living room. Don't forget to give a coffee table in the middle and a patterned area rug under the table. It will become a pretty zone in the room. Don't forget to make space in back and front of the sofa for the traffic flow in about 30-36 inches of range.
Choosing the right sofa and place it properly determines the feel and look inside the living room. You can search many ideas from pictures in the internet with similar space and design of living room so that you can create as comfortable as possible living room with the nice living room sofa.